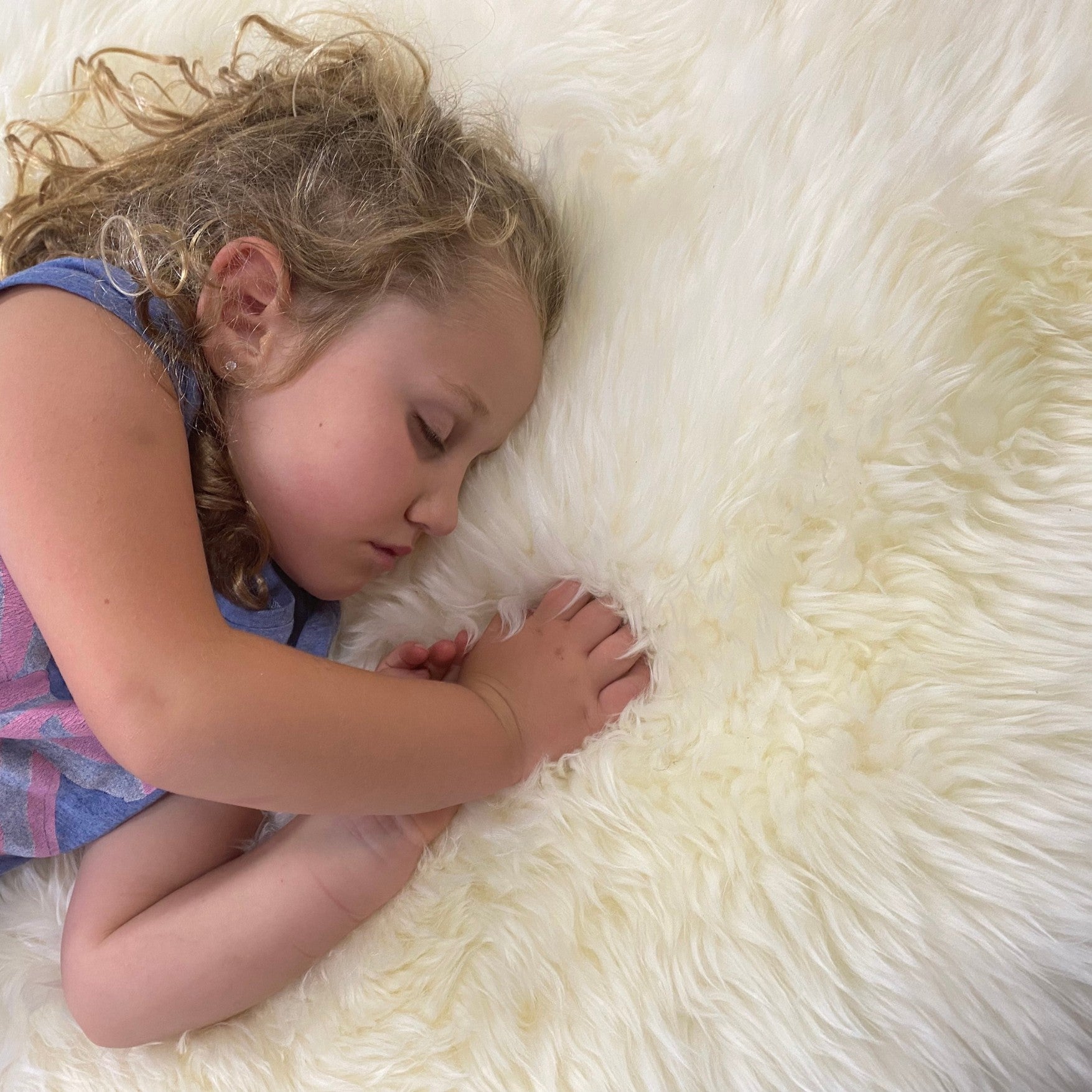 The Benefits of Sheepskin - One of Nature's Smartest Materials
Sheepskin has been utilized since ancient times - and with good reason, when you know all of the advantages of this amazing material!  All-natural sheepskin is both beautiful and practical, making it an excellent option for home furnishings, clothing, and accessories.
Sheepskin wool is made of hollow fibers, which allows it to "breathe" - so it's a fantastic material choice for clothing and footwear. Sheepskin rapidly absorbs sweat and wicks away moisture into the air much faster than synthetic materials. In other words, sheepskin can help to suppress those stinky odors that come from sweat! These qualities make it ideal for sheepskin boots, moccasins, or slippers.

Not only is sheepskin incredibly soft, but it has a special air cushion that aids in temperature regulation. Wool has a built-in climate comfort control – it keeps you warm in cool conditions, and cool in warm conditions.

Sheepskin activates and stimulates blood circulation. It can reduce and comfort skin inflammation, sensitivity, or rashes. It also contains lanolin, a substance resembling that found in human skin. This is what makes it so gentle on the body. In addition, the lanolin found in sheepskin naturally inhibits the growth of bacteria, making sheepskin wool both antimicrobial and hypoallergenic.
Not only does sheepskin have advantageous properties, but it's easy to care for. Wool naturally maintains its shape since its fibers bend and bounce back to their original lush form. Sheepskin also contains a natural oil that resists both dirt and grease. Sheepskin is naturally water resistant, since its fibers repel water, but you can further protect it with a waterproofing spray that is safe on natural sheepskin.
Check out all of our sheepskin products, including slippers, boots, car accessories, and rugs, and enjoy the amazing characteristics and comfort of nature's smartest material.