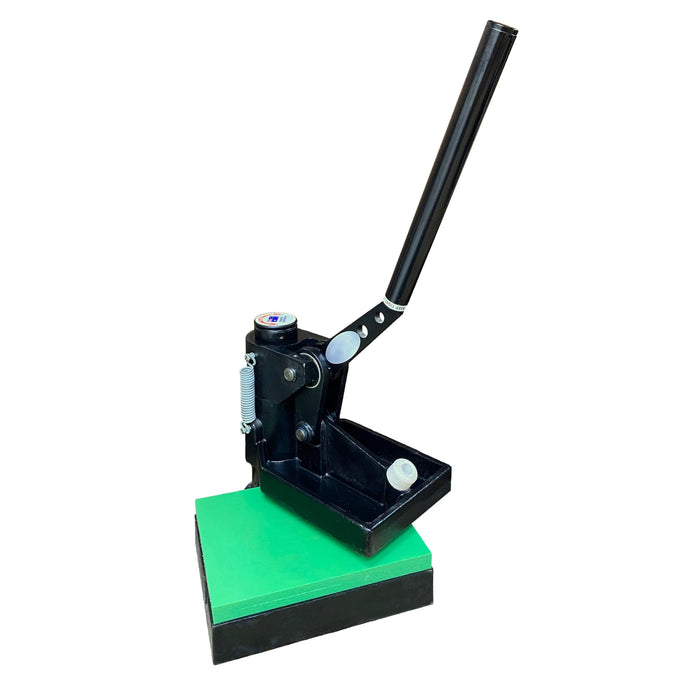 Easy Die Cutting BDC Clicker Press - Leather Cutting Machine
Original price
$1,795.00
-
Original price
$1,795.00
At last an affordable die press that will easily cut your leather patterns.
Cuts all types of flexible materials including leather, vinyl, canvas and cloth.
Patented cam operated die cutter offers easy mechanical advantage cutting.
Will easily cut leather, cut tip belts, do embossing, and much more.
Specifications:
Cutting Pressure: up to 5 tons
Weight: 100 lbs
Size: 12" x 14"
Includes 12" x 9" cutting board
Works great with standard 3/4" all steel clicker dies.
Need an extra heavy duty plastic cutting pad? Click here
Can only be shipped to the lower 48 states.
Availability:
7 in stock, ready to be shipped