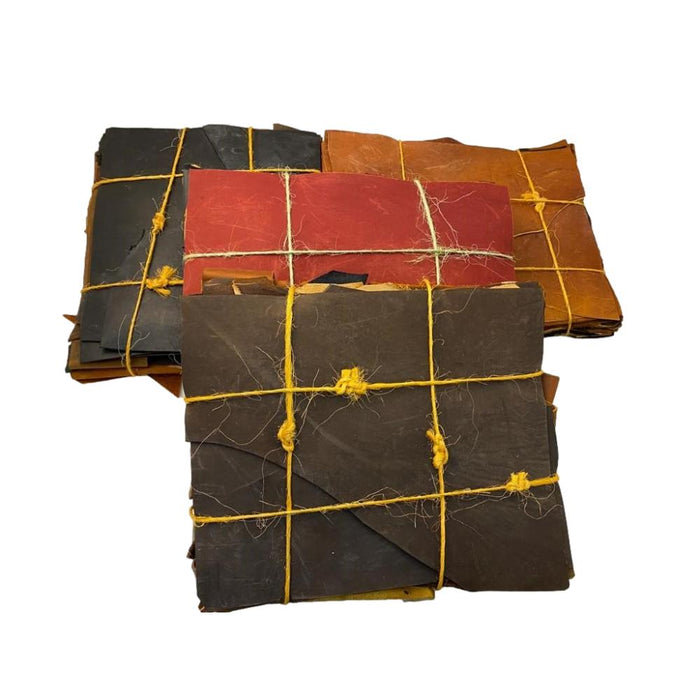 Cowhide Craft Bundles 4-6 oz Leather Pieces 10# Bundle
Original price
$40.00
-
Original price
$40.00
Each cowhide craft bundle includes one 10-pound bundle of cowhide piece leather. Each piece measures between 1 hand to 4 sq. ft. Leather weight is 4-6 oz or 1.6 - 2.4mm thick. Colors will vary per bundle and will include assorted natural tones of blacks, browns, burgandys and tans, and may include additional colors such as pink, blue, or red. 
Each bundle is 10 pounds. The leather is oil tanned and is soft, pliable, and perfect for quality leather crafts such as trimmings, purses, pouches, bags, black powder and more.
Bundles are sold individually ($40/bundle).
Availability:
9 in stock, ready to be shipped