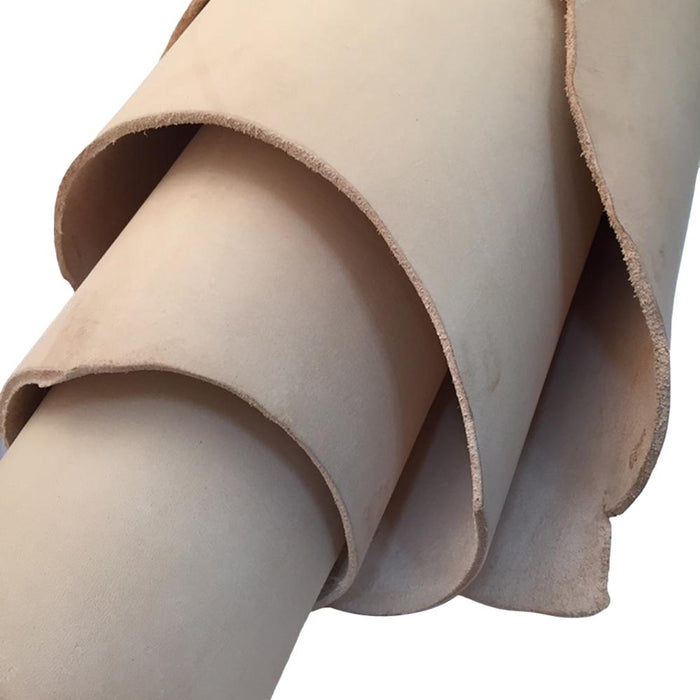 Extra Large Oak Cowhide Sides Leather Hides - A Grade B Grade 25-30 Square Feet
Original price
$122.95
-
Original price
$189.95
Natural color, vegetable cowhide is the finest available for all leather craft carving needs.
Sold by the hide. Average extra large oak cowhide side leather hide is 25-30 square feet.
Available in both A and B Grade. Please see available weights (leather thickness) in selection menu.
These vegetable leathers are produced with 100% sustainability. They are tanned using natural vegetable tannin, a biodegradable component that comes from nature. Beyond that, production is carried out using only organic linen chemicals and processes that avoid water consumption. During the process, pieces of the raw material become redirected for other uses, such as collagen, gelatin production, and cosmetic and pharmaceutical industries, so nothing goes to waste! This is eco-friendly leather - leather with a purpose and a conscious! Read more about EcoVeg leather here.
Availability:
15 in stock, ready to be shipped
Availability:
29 in stock, ready to be shipped
Availability:
17 in stock, ready to be shipped
Availability:
Out of stock
Availability:
15 in stock, ready to be shipped
Availability:
9 in stock, ready to be shipped
Availability:
Out of stock
Availability:
Out of stock
Availability:
Out of stock
Availability:
Out of stock