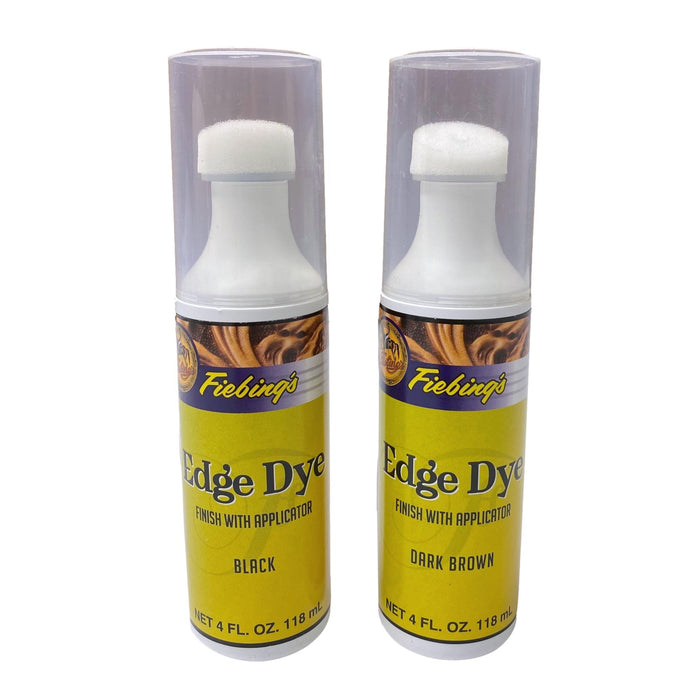 Fiebing's Edge Dye Finish with Applicator - Black - Dark Brown - 3.5 oz
Original price
$6.95
-
Original price
$6.95
Provides a quick and easy professional finish on the edges of belts, saddles and other leather goods.
Dries in minutes. Water resistant. Will not peel, crack or rub-off when fully dry.
Easy to use roll-on applicator makes this a must for all leather crafters. Your black dyed fingers will disappear!
Does not require burnishing, buffing or any other labor intensive processes.
Includes a sponge dauber in the cap.
Colors available: black or dark brown.
Size: 3.5 oz
Availability:
Only 4 left!
Availability:
7 in stock, ready to be shipped